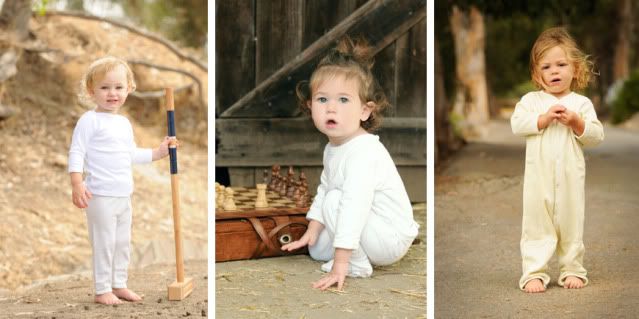 Let me begin by saying that the last thing an expectant mother will need to buy is clothing. Between the announcement to friends and family that you are pregnant, the baby showers and the two weeks following your birth, you will likely be gifted with enough clothing for junior to avoid ever having to wear the same thing twice for the first year of her life. And yet, part of the thrill of impending motherhood is wandering the aisles of a baby store and marveling at the little onesies, tiny booties and adorable knitted caps.
"Look," I said to Gabe when we were passing through the
Anthropologie sale section
the other day. I picked up a tiny little knit dress and placed it in his hand.
"She is going to be that small when she is born." I reminded him.
The little dress was dwarfed by my husbands hands. I was overcome with an urge to buy the entire little girl collection, so as to remember the moment. I resisted. Just as I resisted snatching up the entire
Cherry Blossom Collection
from Baby Gap.
Instead, I went home and searched my on-line resources for killer deals. So I have enough clothes for our little lady, I can look right? Below is a list of some of my favorite places to search, as requested by my friends from the Diner.
Membership Sites
Billion Dollar Babes: I was once a platinum member for these New York sample sales. They travel with their stock, specializing in LA, London and New York designers. Their sales would attract lines around the block and then about two years ago, they started selling off their overstock with one-day only internet sales. Simply said, the offering is awesome. Last week, I broke down and bought the below dress and bloomer set by Flit and Flitter – I paid $9.95 for a piece currently being sold for $56.00 on the manufacturers web-site. On January 25th, BDB will be having a 24 hour sale on two of my favorite LA designers PAIGELAUREN (pictured above) and BabyStar.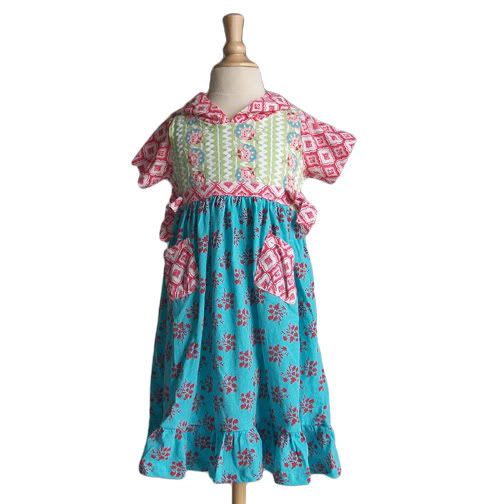 Ideeli: Similar to Gilt Group, but with different designers featured. Click here for your invite and start shopping right away for baby stuff and grown up designer fashions.
Gilt Group: Click here for your invite to Gilt Group and this Saturday you can buy the super soft jersey cotton fashions of C&C California Kids. Also being featured this Saturday is an exquisite and expensive French label called Bonpoint. Bonpoint can be mad expensive, so I can't wait to see what sort of prices are offered on Gilt.
On-Line Boutiques
After a quick review of my favorite membership sites, I did a quick check into the sale section of a few of myfavorite on-line baby boutiques:
Ebay
I finished my search on ebay. The truth is, I only just discovered ebay and I'm already in love.
My sister-in-law
has a side business selling on ebay and puts together exquisite and hard to find sets from my favorite stores.

Thanks to the generosity of people like my mother and sister-in-law, I have no need to shop for my little girl. She is set through the first year of her life. But come that first birthday, I'm heading back to my on-line favorites to help her develop her baby style. Let's hope the rest of you haven't snatched up all the good stuff by then!