I first discovered
Sycamore Street Press
at the 2008 Craft Fair when I purchased mini print "to/from gift tags". They burst of color, block lettering and multi-colored string gave even the most simple of packages a special little flare.
Well it turns out that Sycamore Street Press is having a sale!! 35% off their current stock of fun prints, cards, and gift tags, just enter GOODBYECOLUMBUS at checkout. Here are my pics from their current offering. Need I remind you that I have a birthday coming up?
A Kari Jorgensen
limited edition print
for only $25.00. So cute in this little frame.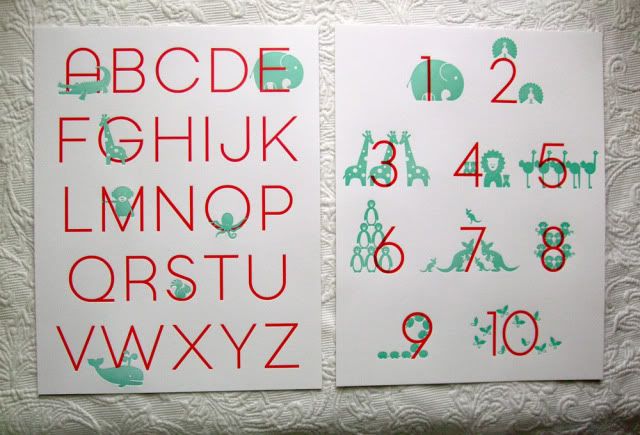 A Letterpress Alphabet Poster
, in tulip and water. Perfect for a baby's room or calm bedroom corner. Only $30 before the sale price.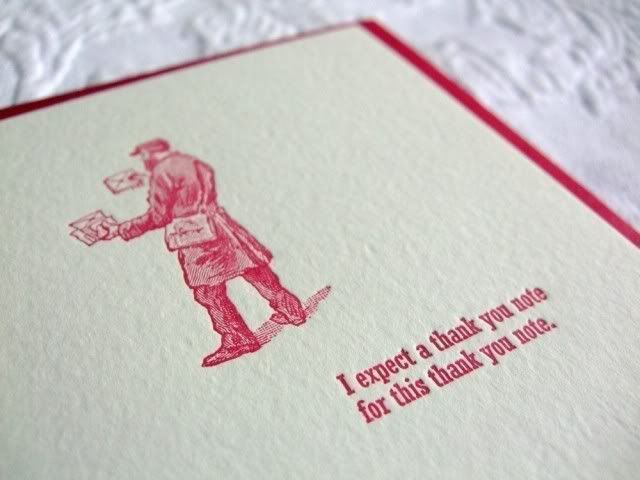 Finally,
the perfect thank you card
! I just might frame it and never send it! $4.00
Check out these clever printers and let me know your favorite!