Ever wonder how those people over at Ebay are able to carry top designer brand merchandise at such cheap prices?
They shop at discount stores like TJ Max, Loehmanns, Feilenes Basement and at outlet stores like The Rack and Baby Gap Outlet. They show great patience for the hunt, sifting through barrels of discount clothing to get the best deals to mark up for profit. As a new mother, I sadly don't have time for the bargain barrels anymore. But I still want a good deal and find Ebay a tangled maze that involves a very good idea of exactly what I want. That's why I am such a fan on-line flash sales given by reputable companies like
Ideeli
,
Gilt Group
and
Billion Dollar Babes
. I already know that these sites carry the brands I like and I know they will give me the sort of deal that I don't have to dig for.
I've used these services for years to buy my rare print dresses or European heels. But after I had a baby, I stopped buying clothes for myself that don't zip down the front or hold up to half-a-gallon of spit up. And I started noticing baby items in my favorite flash sales line-up.
Which brings me to my exciting news of the day.
Ideeli
has started carrying baby brands and is having a flash sale today on three baby dud designers that have been previously out of my budget.
Mini-Muffin is a New York brand that makes super soft infant clothes. They are right on the latest infant trend, as they offer a meaty selection of luxe cotton top and bloomer sets. Originally $38, but $19 at
ideeli
.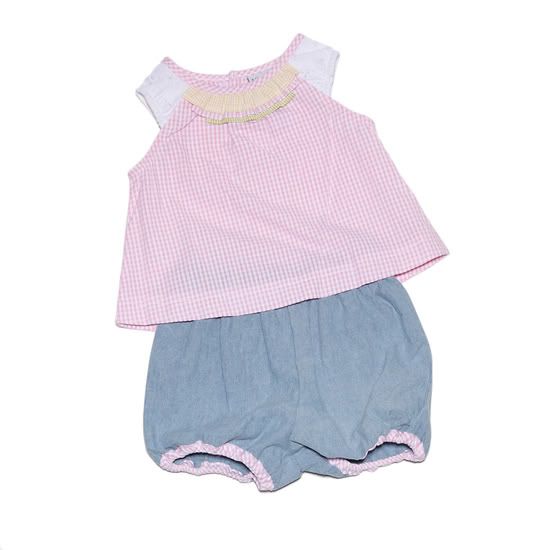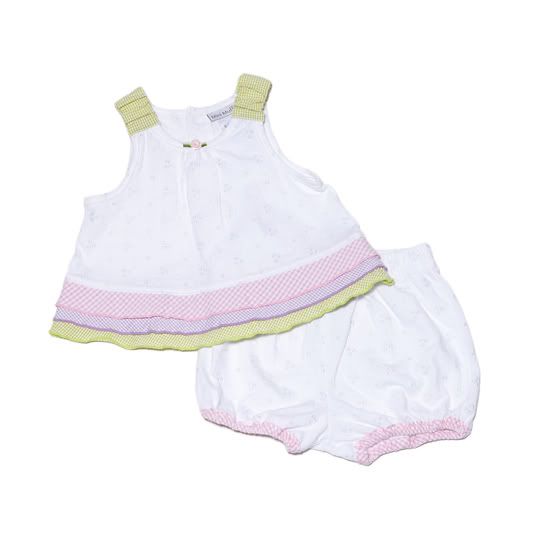 Creative and inspired infant boys clothes are hard to find, but check out these pieces.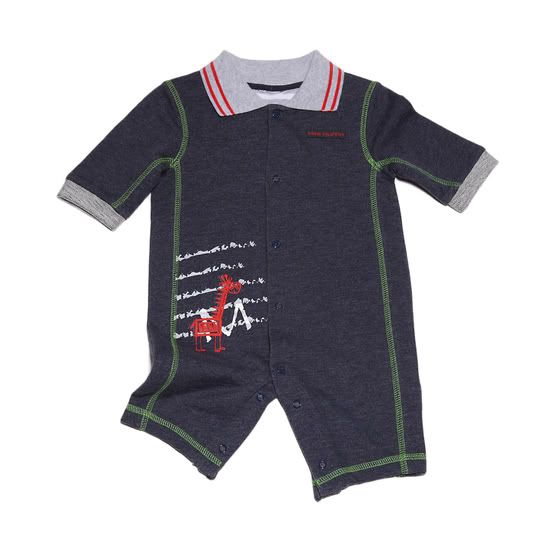 Mini-Muffin Blue Coverall, normally $42 but only $18 at
ideeli
.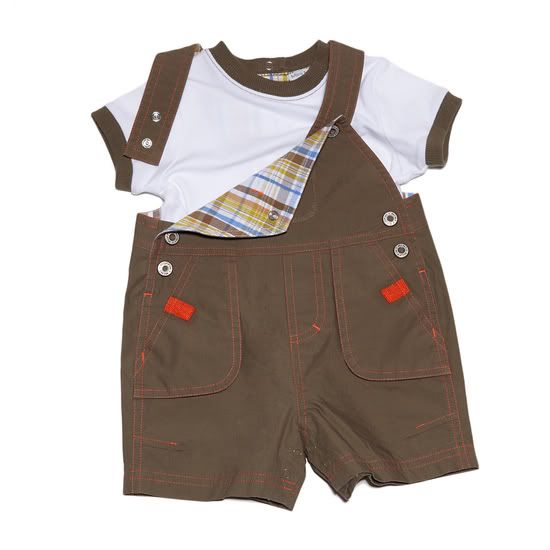 These adorable "short"alls are $42 at Neiman Marcus, but only $22 at
ideeli
.
And my favorite little outfit of all is this cute jean skirt and soft polka dot top. Originally $42, this number is now $21.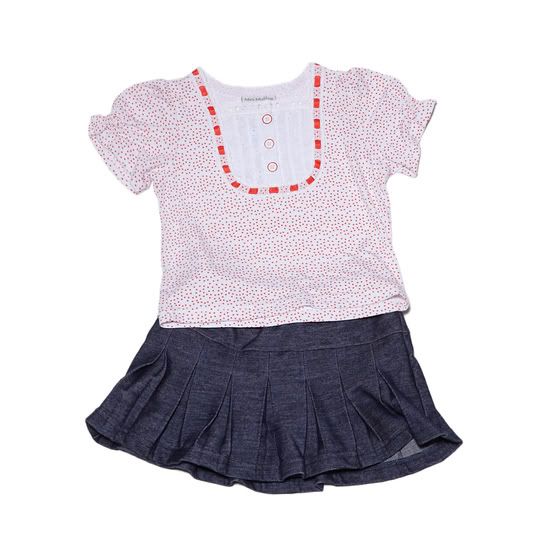 I'm a sucker for little details, fun prints and mixed patterns and textures. Think they make this in my size?
Ideeli
also carries great labels for women, combining LA and NY designers to give you a good selection of hip mom gear. Sadly, not enough zippers and button down tops for this fashionista, but the baby gear is always on my radar. I'll keep you posted next time they get something good up on their site. In the meanwhile, check out their latest collection from
Mini Muffin
, LG and Baby Steps.