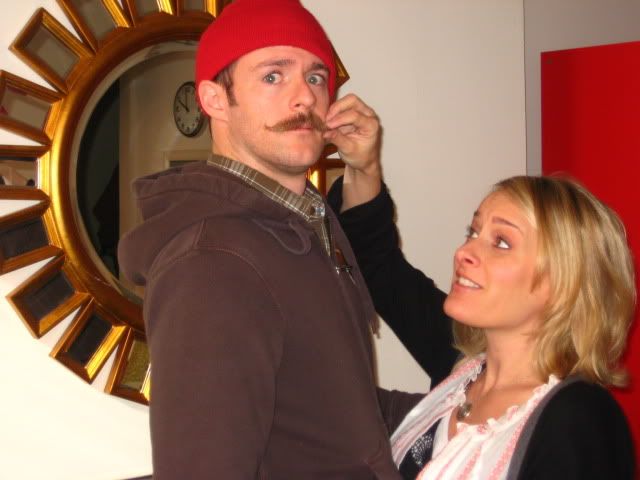 My husband has decided to greet his newborn baby girl with a dashing handlebar moustache.

We all have our own way of preparing for change.

Tonight, Gabe and I had date night. It was a night of odds. We walked to World Cafe Live for a storyslam on the theme First Impressions and hoped my water didn't break along the icy path. About 100 people showed up, and 50 or so put their name in the hat to judge the competition. But it was my name that was selected.

We listened to 10 stories, 3 great and 7 okay. We saw old friends and made a few new ones.

At the end of the night, 100 people put their names in the hat for a raffle and Gabe won! He now has his very own copy of the Vagina Monologues, so he can stop borrowing mine.

What are the odds that my water wouldn't break? That my name would be selected to judge? That Gabe would win the door prize? And do any of these odds make it more likely that our baby girl will be born on her due date with no complications and not squeal in fear when she sees her new daddy's face?

I hope so.